Devices & components for blood collection
Insepack
We created this page for medical staff.
*Read carefully the package insert before use.
PET plastic vacuum blood collection tube for clinical tests and its components.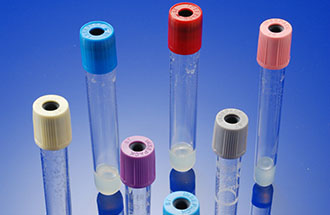 Insepack is the vacuum blood collection tube with the safety cover cap. This cap helps to prevent contacts with the blood droplets and the infection in the laboratories. It is manufactured in Sekisui Medical Technology (CHINA) Ltd. (http://www.medincn.com/company_index.php?uid=sekisui)
Features
The interior of the tubes is sterilized
Not damaged by centrifugal separation or collision
Closed system to minimize contact with blood
2. Components for blood collection tube
Sekisui serum separating gel is used for the blood collection tube as serum separator.
Features
Non oily separation in the serum
High resistance to irradiation
Less adsorption of the drugs to the gel in TDM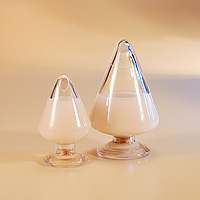 Blood Clotting Accelerant (BCA)
Sekisui BCA is used to prevent blood sticking to the PET tube and to accelerate blood clotting.
Features
Low-influence in clinical test results
Easy to coat inside of the tube
"Insepack" is a trademark or registered trademark of SEKISUI MEDICAL CO., LTD. in Japan and/or other countries.
We prepared this page for medical staff (doctors, dentists, pharmacists, clinical laboratory technicians, nurses, etc.) in Japan to ensure the correct use of our products. You should be aware that the information provided is not intended for overseas medical staff and the general public.